You are on: Home >
Our Products
Our Products
Professional Manufacture, High-Quality, High Efficiency
Parts manufactured by the our company are used in a variety of industries, such as electronics, optics, automobiles, bicycles, machinery and metal industry, raw materials including iron, stainless steel, aluminum, copper, titanium, steel, and etc. According to the needs of customers, we provide processing ability of the smallest diameter 3mm ~ maximum outside diameter of 60 mm.
Capacity of 16mm is at least up to 256,000 pcs per month.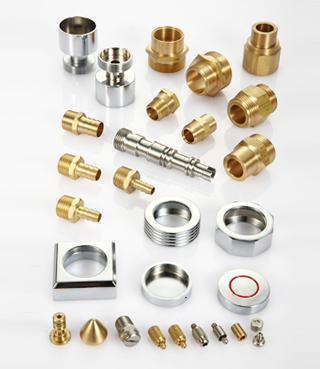 Precision parts processing
We've produced a variety of cooper, iron, aluminum, stainless steel metal precision parts, and integrated professional and technical team. From orders, contracting, and inventory, we also lead in automation operations to increase the notable R & D ability.
Surface treatment: According to customers' requirements
1) anode electroplating
2) electroplate
3) paint
4) spraying anti rust oil
5) heat treatment
6) other